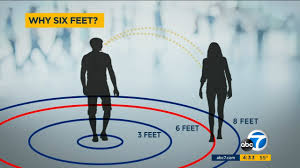 In the turmoil of today's COVID-19 environment, we have been plunged into a new human interaction dynamic—social distancing.  Our social norms have been turned on their heads by maintaining a 6' perimeter, avoiding hand shaking, and a significant increase in people working from home.  Many more people are now finding themselves working remotely.  Employees are no longer given the benefit of the water cooler or breakroom chats they once enjoyed.
While social distancing creates a safe space between us, it also creates a barrier to connecting. However, there are still ways we can improve our social connections in this new work world.  A very simple, but sometimes overlooked, way to improve your business connections is by including a professional photo of yourself on your LinkedIn profile.  This may seem obvious to some, but there are a number of people who either don't know that their photo is only visible to their "connections" due to their profile settings or simply don't think one is necessary.
A professional photo that conveys your personal brand helps you connect with clients, potential employers, and your professional network. According to a LinkedIn blog post, "Simply having a profile photo results in up to 21x more profile views and 9x more connection requests."[1]  By nature, humans are immediately drawn to images.  Our brains can recognize faces within 380 milliseconds. That's quick for developing a first impression! A first impression via a picture will last far longer than simple text. Many employers will refuse to even consider a candidate for employment if they lack a LinkedIn photo. Truly, a picture is worth 1,000 words.
So, check your LinkedIn profile today and make sure your first impression is a good one by adding a photo or updating your profile settings to make your photo publicly visible. Socially connect while social distancing!
[1] LinkedIn Profile Photo Tips: Introducing Photo Filters and Editing,  Anwesha Jalan, March 14, 2017